A headtorch allows you to illuminate your workspace and keep your handsfree. Some of them provide only a dim light, whilst others will illuminate a canyon. The Unilite HL-11R is definitely on the canyon side of the scale.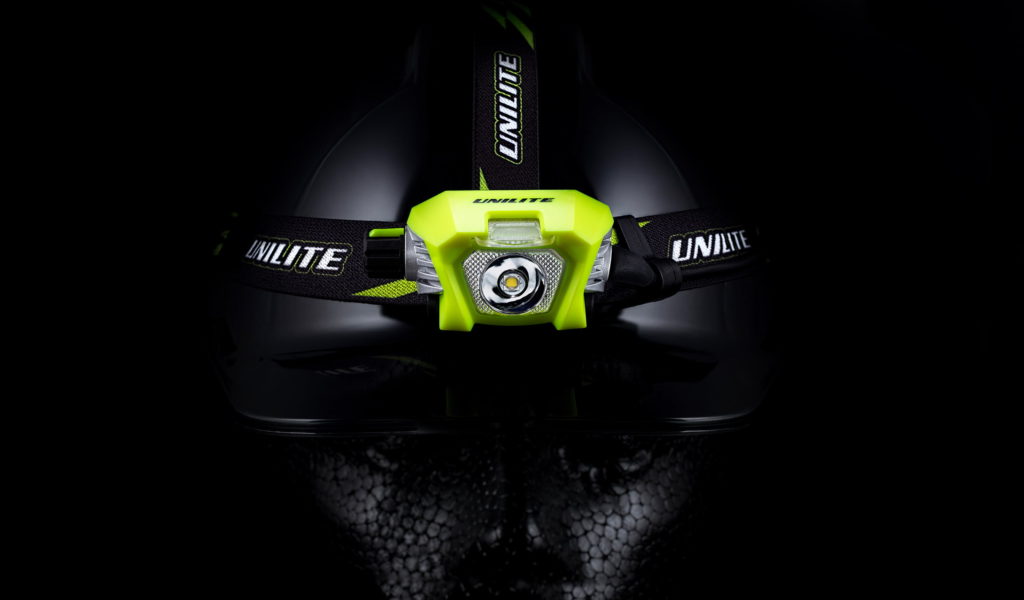 Ultra powered beams
First things first, the HL-11R has a 1100 lumen output from a CREE LED. This is a massive throw of light for a headtorch to have. It will provide enough light for even the largest of workspaces, so think the entirety of a wall or a cars engine bay. Whilst this level of light is mostly a blessing, there are times where you will want to turn it down in case its just too bright. Thankfully, you can do this via the side-controlled dimming switch. With this you can smoothly control it so you can get the setting just right and actually extend the runtime from 4 hours on full power to 148 hours on the dimmest setting. In addition to this, there is also a retractable shield which can pull down over the lens. This switches it from a more focused spot to a well spread flood light.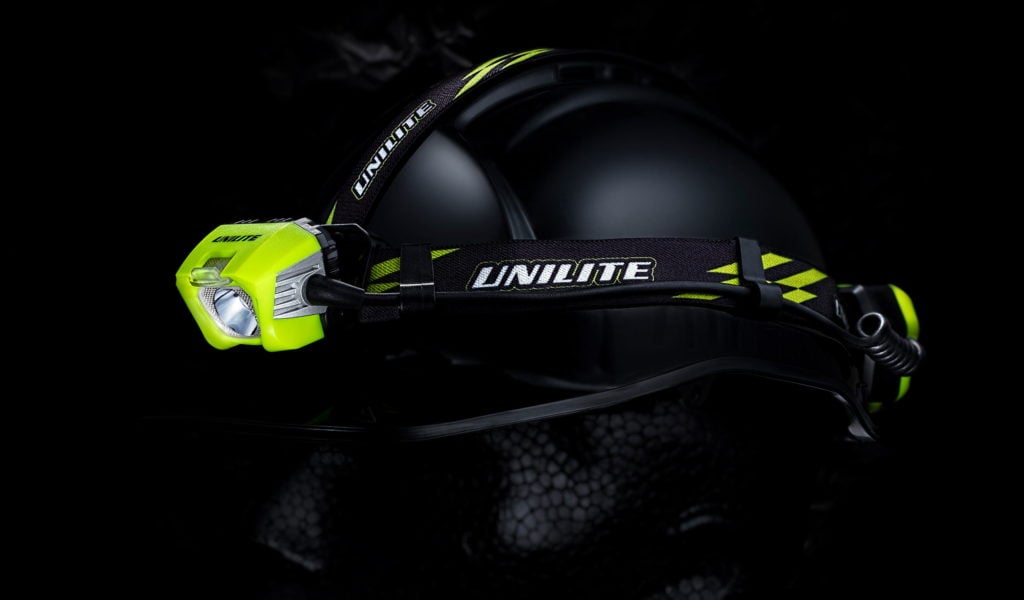 Two batteries is better than one in the HL-11R
Powering the HL-11R are two 2600mAh 18650 Li-ion batteries. These just pop into the rear battery pack and help to keep the weight out of the front, thus making it evenly balanced. Thanks to the parallel circuitry feature, you can operate it with just one battery, so if you get hold of spares (available to purchase here) then you can simply swap them over when they need a recharge. The batteries recharge in a quick 4.5 hours via the included type C cable.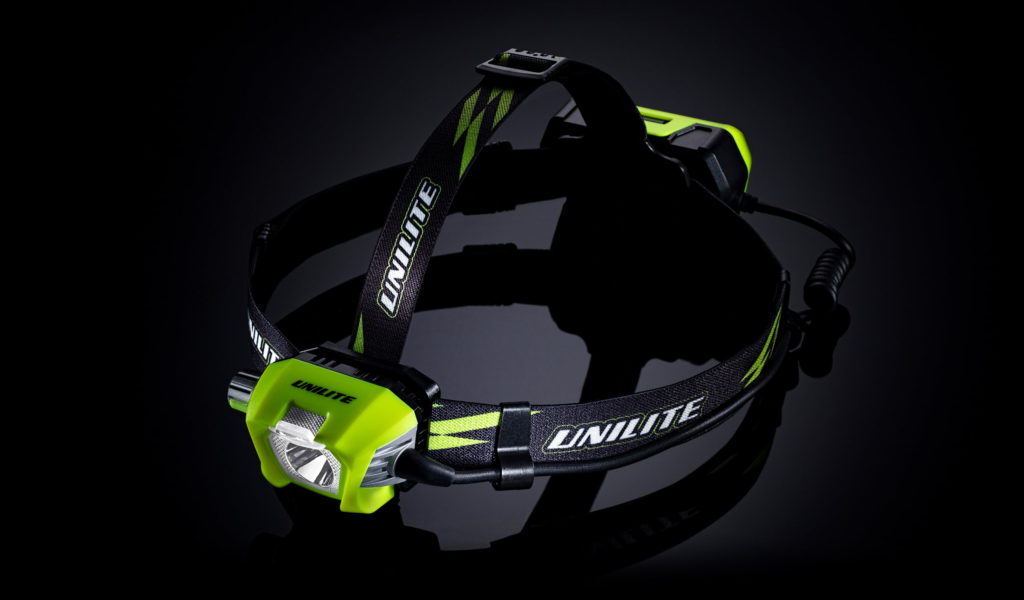 Comfortable wear
The headbands are fully adjustable and silicone lined, so they will stick to your head or helmet. The HL-11Rs head can also rotate 45° so it can face the floor if it needs to.
The final standout feature is the high levels of water protection offered. With an IPX6 rating, it is fully capable of being used in torrential rain no problem at all.
If you want to look at more details of the HL-11R, please take a look at the product page: or simply drop us an email on sales@unilite.co.uk
Shop Product